" All aspects of FlexTraining are totaly integrated and built to last. It has every feature you need - without programming."
- E-Learning Industry Analyst
FlexTraining-X: Scalable, Comprehensive Training Solution
More Than Just an Enterprise Training Software Package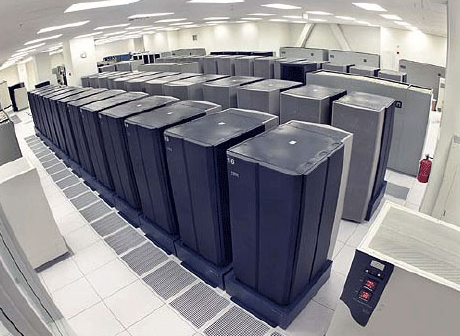 FlexTraining-X represents 15 years of online training evolution and delivers a totally-integrated solution for large and diverse enterprises. Its completeness and streamlined architecture makes it a perfect fit for your large or distributed organization.
How much does FlexTraining-X save you when compared to acquiring everything separately? Contact Us
Extra Users, Extra Courses, Extra Features, Extra Services, Extra Value
Extra Users - Unlimited authors, learners and Skill Groups
Extra Courses - Unlimited online courses
Extra Learning - Unlimited enrollments
Extra Support - Two years tech support included
Extra Versions - Two years software upgrades included
Extra Features - Premium authoring, templates and layouts
Extra Value - Two years premium hosting included
Extra Support - Manager Training for up to 10 managers included
Extra Services - We build your first five courses - included
| | |
| --- | --- |
| | Included |
| Complete, private course authoring and delivery system | |
| Permanent license for one-time payment | |
| Hosted on our infrastructure and servers, or on yours | |
| Self-paced courses with secure login | |
| Instructor-led courses, chat, message board | |
| Integrated content authoring | |
| Support for streaming multimedia | |
| Full planning, management, course development and progress tracking | |
| Role-based authorizations and permissions | |
| Automated testing and grading | |
| Interactive Learner Exercises | |
| Integrated testing, test-out, reporting, analysis | |
| Integrated avatars, narrations, videos to aid in knowledge transfer | |
FlexTraining-X bundles all the above features and services to form a comprehensive, tightly-integrated online training framework, saving you money and making budgeting and acquisition much simpler.
The systems and services listed above, acquired seperately, would cost over $250,000. To find out how much you can save with a complete, integrated, large scale solution, Contact Us.

Additional Information
FlexTraining offers a Small Business Express Edition, a Standard Corporate Learning Edition, an Enterprise Edition and an Unlimited Edition.
---