FlexTraining Leaps Forward
After a year of new development work, we are happy to announce that we will be sunsetting the classic FlexTraining product at the end of 2021. Customers are entitled to acquire the new FlexTraining product, under a completely different architecture and business model, from January 2022. Discounts will be available for current FlexTraining customers.
New technology, new features, new business model, new streamlined pricing. Our partners and developers wanted to call it "FlexTraining II". But we decided on "FlexTraining Version 7.0", the next big step in the rapid evolution of E-Learning. Life (and online education) just got a bit easier. Take a quick look at the new system, which is nearing completion.
New Technology and Features
Component-based architecture for cleaner screen design, smoother workflow, greater scalability, easier navigation.
Enhanced management of video, audio and learning content files and libraries. Easier uploading, copying, and deployment.
Enhanced Student Module for improved screen layouts, course-drill-down, progress awareness, more modern interface.
Each license, for new and current customers, will include a User Security Awareness Course to help prevent cyber attacks at your company. Deliver as many times as you wish. A $10,000 value at no cost.
Role-based security, encrypted traffic, language translation, executive dashboard, unlimited courses, unlimited administrators included.
Built-in authoring, PowerPoint Wizard, Video Wizard, learner exercises, automated flexible testing and scoring, and activity logging.
Executive Dashboard, suitable for mobile phone/device access, showing training enrollments, activity, progress, trends and bext practices.
New Applications Available
50% discount on our Risk Assistant cybersecurity risk management tool.
Brand new cloud-based software applications which are seperate from the new FlexTraining, but compatible with it.
Introducing FlexTraining Analytics™ for more precise management of progress and exceptions, real-time alerts. Included at no extra cost.
Introducing HR Vault™ - Your simplified repository for HR documents such as Job Applications, Resumes, Performance Reviews, letters, etc.
New applications integrate with FlexTraining system to add utility and compatibility.
Fast response time, improved performance with all customers deployed on our optimized, high-speed cloud infrastructure.
New Customer-Friendly Business Model
No more Annual Technical Support fees - US-based support is always included at no extra fee.
No more Annual Software Upgrades fees - continual enhancement and improvement is supplied to every customer at no cost.
No more Annual Hosting fees - All FlexTraining private training centers are hosted in our robust, secure cloud-based training ecosystem, at no charge.
Setup fees for new and transitioning customers will be waived. We can have you set up and creating training in a day.
Free Annual Course and Operations Review: Best practices, course structure, course integrity, performance optimization, media strategy.
Referral reward program: 20% off your next annual fee when you refer us to a new FlexTraining customer.
Course development services and Manager Training are available for a modest fee - ask your account manager.
Cybersecurity tools, consulting and services are available to all customers at discounted rates. Sleep better at night knowing you have taken steps to secure your company's critical data.
One Simple Annual Fee
| Licensed Users | Per Licensed User per Month |
| --- | --- |
| 100-499 | $9.00 |
| 500-999 | $5.00 |
| 1000-1999 | $3.00 |
| 2000-3999 | $2.00 |
| 4000-9999 | $1.50 |
| 10,000-up | $1.00 |
No hosting fees. No annual upgrades fees. No tech support fees.
In the rare event you would require a SCORM interface, please add 35%.
---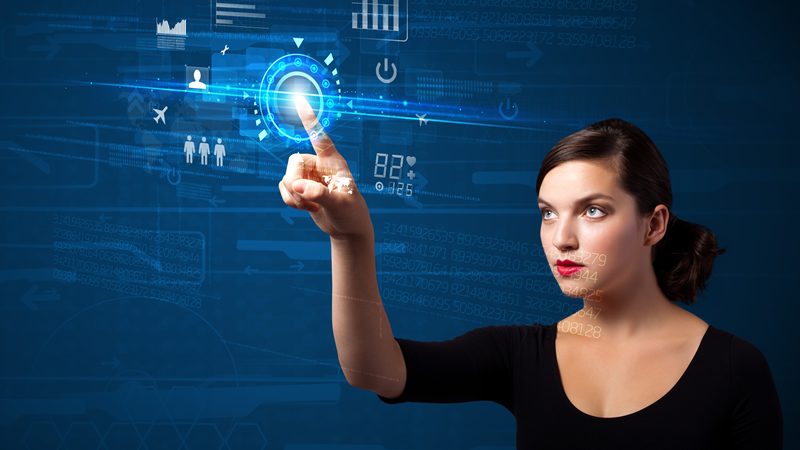 A 60-second Test
Time is money, and we know you are very busy. Create a quick multi-media online lesson customized to your preferences.
Try It Here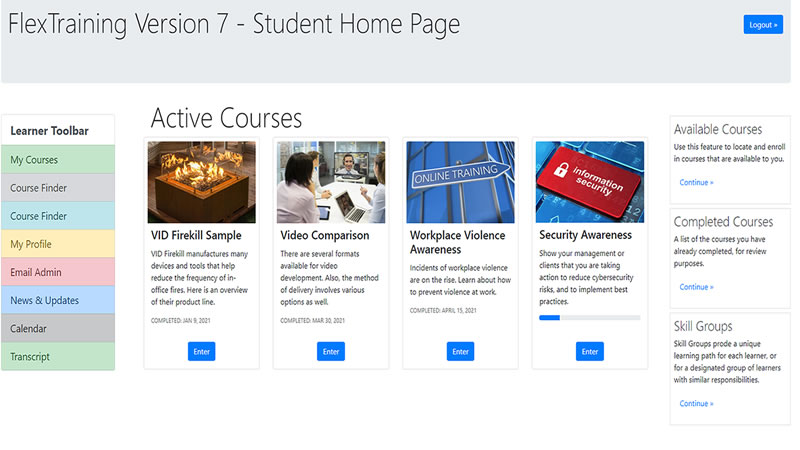 FlexTraining Overview
Take control of your training. Custom courses that you assemble yourself put you in charge of your learning material and online tests.
3-minute Demo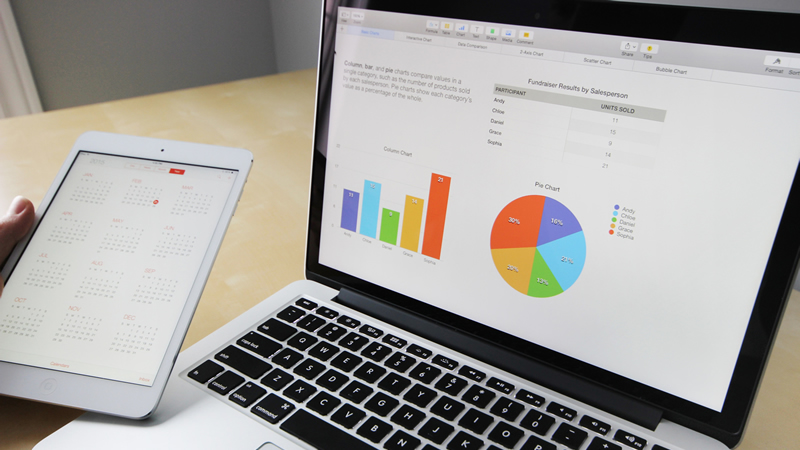 Download Free Materials
Just gathering information? A selection of white papers, feature lists, and PowerPoint presentations here will help you get started.
Free Resources
---
The first complete author/deliver/track platform with everything included:
Student module
Management center
Streamlined course builder
Course templates
User-controlled options/behaviors
UNLIMITED Courses
UNLIMITED Authors and Managers
UNLIMITED Enrollments, Tests, Exercises
Certificates, evaluations, automated student import
User-based pricing - you only pay for what you need
Streamlined architecture, from the ground up.
The new FlexTraining looks completetly different from the Legacy FlexTraining platform. In addition, we have reduced overhead and complexity by removing rarely-used features, such as Chat, Message Board, and server-side language translation. The result will be enhanced performance and reliability for many years to come.